Are you looking for a great weekend adventure to get you out of town, but aren't sure where to go? One of the many great things about Arizona is the many amazing places to stay, whether you're visiting a new city or looking to head out on the lake. Though it can mean you find yourself on some amazing adventures, sometimes it's easy to get stuck in a rut of only going to the same few vacation spots. Well, today we want to help you find some new spots you'll definitely want to check out the next time you're planning a vacation. Whether you're looking to visit a new city or head to a national park, we've got some of the best in the state.
1) Bisbee
Have you ever wanted to check out an old mining town? Well, look no further than Bisbee. A popular day trip from Tucson, Bisbee is located in the southeastern corner of the state, near the Mexico border. While you're there be sure to visit the Bisbee Mining and Historical Museum. And if you have the time take a stroll through Bisbee where you can feel like you've stepped into another time.
2) Apache Junction
Like Bisbee, Apache Junction is another old mining community. Though you'll find this one outside of Phoenix. If you're looking to get some hiking in this is a great place. There's plenty of options if you head on over to Lost Dutchman State Park. But when you visit, you'll want to give yourself some time to see Goldfield Ghost Town where you can get a tour of Mammoth Gold Mine.
3) Grand Canyon
It may feel like a no-brainer that the Grand Canyon would make the list of places to visit in Arizona. What with the state nickname being The Grand Canyon State. But there's a reason, we have to include it. The grandeur is something you need to see. Whether you head to the South Rim with lookouts along the road or to the North Rim, you are guaranteed a stunning view.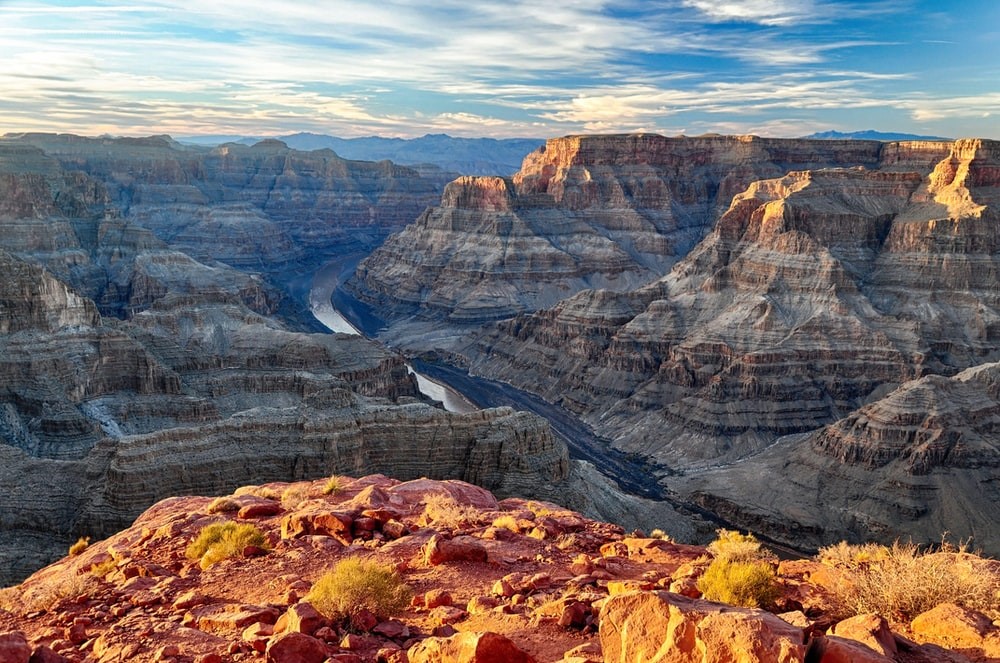 4) Tombstone
While this is another look at an old mining town that was once a booming community in Arizona, Tombstone is now the perfect destination to see a modern take on the Old West. With costumed actors reenacting gunfights, you're bound to have a fun time. Be sure to check out some of the historical sites like the O.K. Corral and the Tombstone Courthouse State Historic Park which is now a museum.
5) Antelope Canyon
You'll find Antelope Canyon just outside of Page, Arizona. This amazing slot canyon is a photographer's dream location. There are shapes and colors unlike any other that you'll want to see. There are two tours you can choose from. Either the Upper Antelope Canyon, which is the easier option. Or the Lower Antelope Canyon. Both of which you'll need to book tours as the canyon is located on Native Land.
6) Sedona
Located in the middle of the state, Sedona is an outdoor enthusiast's dream vacation. With red rock mountains and buttes, there's a reason it is considered one of the most beautiful places in Arizona. If you aren't up for hiking in Red Rock State Park, then opt for taking a drive to see all beauty along the way. Or stop in at one of the many spas you'll find in town.
7) Petrified Forest National Park
Part of the Painted Desert, the Petrified National Forest is a great place to spend your next outdoor vacation. Here you'll not only find a huge concentration of petrified wood but there are fossilized plants and animals as well. You'll want to get in a hike but start out at the Visitor's Center where you can learn more about the park before you head out on your adventure.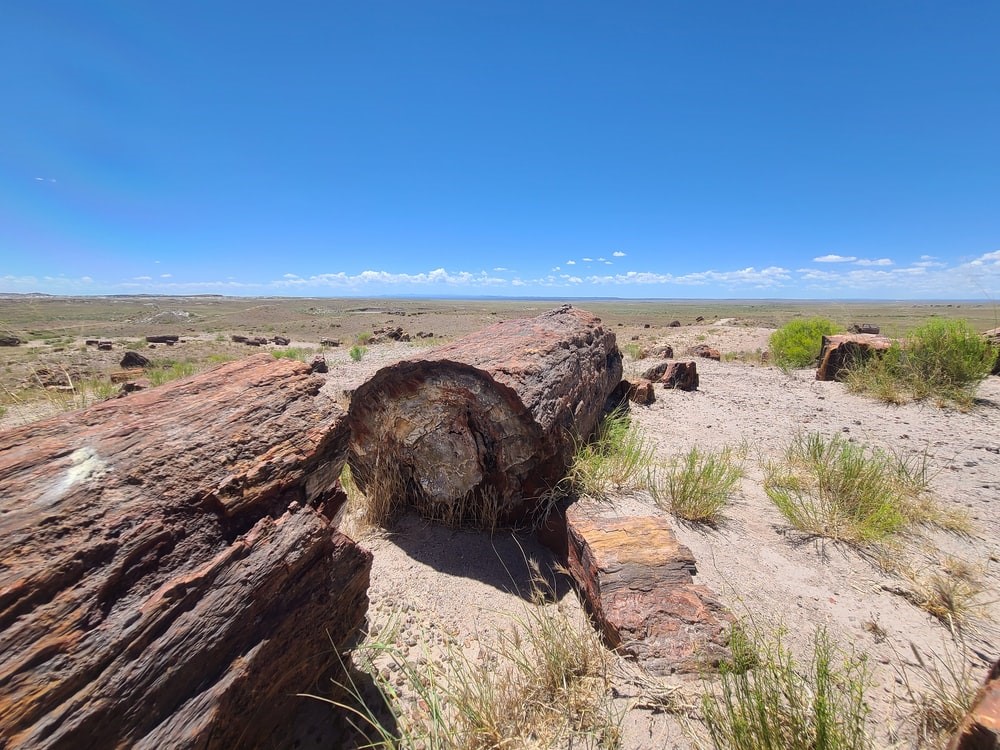 8) Flagstaff
This small town located in the northern part of the state is the perfect place to stay for the weekend. Many people choose to head on up to the Grand Canyon after, but we feel this is a perfect stop all on its own. If you want to ski, then head on up to the Arizona Snowbowl during the winter. You can also spend some time Historic Downtown, exploring all the town has.
9) Monument Valley
When you decide to head on up to Monument Valley, located in the northern part of the state and even into Utah, you'll want to start out with Monument Valley Navajo Tribal Park. While there, start at the visitor center and drive the 17-mile-long route through the park. It is where you can see some of Arizona's most popular sights and take in the beauty of stone spires and buttes.
10) Lake Mead
Located on the Arizona-Nevada border, Lake Mead is the perfect place for a weekend vacation. It's filled with so many amazing things to do you'll never be bored. Whether you want to stop in for a tour of the Hoover Dam or would rather spend all of your time on the water, Lake Mead has it all. The lake is the perfect place for boating, fishing, and even water skiing.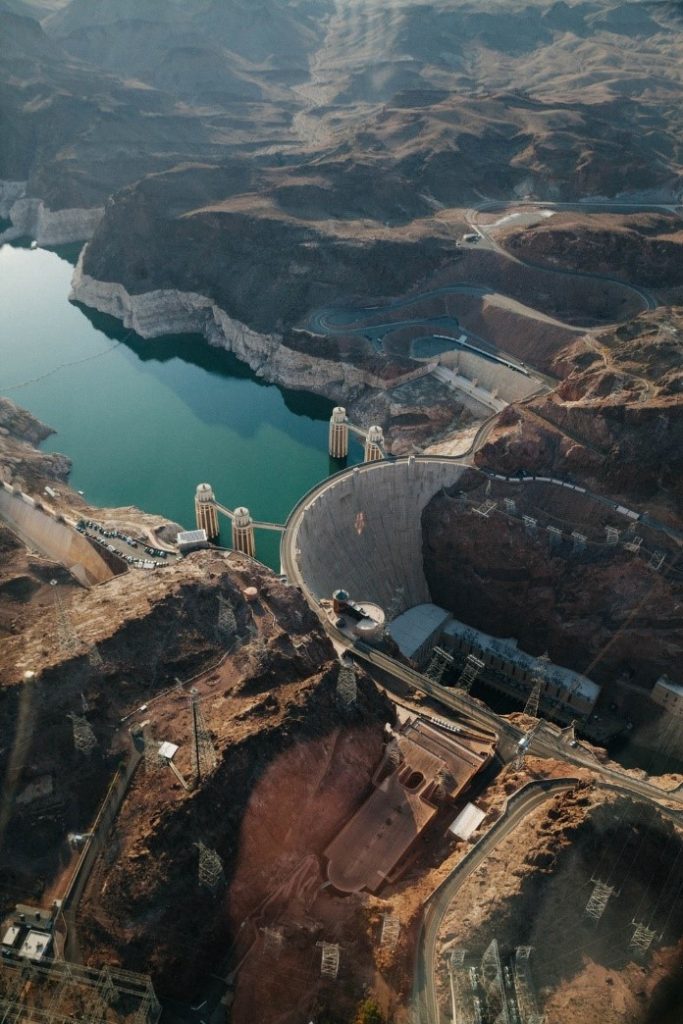 Have you visited any of these places? Which ones have been your favorite? And which ones are you most looking forward to vacationing at next? Be sure to let us know in the comments.
And as always before heading out on your next vacation, be sure to check local guidelines and weather to plan your trip accordingly.
While you're here be sure to check out our post on the pros and cons of living in Arizona. And if you'd like some help finding an amazing apartment in Arizona, head on over to our website to find your next dream apartment.