With summer on the horizon in Arizona, it's the perfect time to explore what the state has to offer. From a game of golf to an afternoon at the museum. Though with all the hot weather, there is only one thing on our minds. Spending some time at the lake and when it comes to Arizona there are so many amazing lakes to choose from. This is why we've got a list of our favorites that you'll want to visit this summer.
As always be sure to check the weather and local guidelines before heading out. And while you're here, be sure to check out the stunning apartments we have to offer throughout the beautiful state of Arizona.
1) Tempe Town Lake
Tempe Town Lake is more than 2 miles of lake that was created by damming a portion of the dry Salt River and then adding water. The water is located in the heart of Tempe and is the perfect place to spend the day. Take out a wind-powered boat. Or explore one of the many paths for walking, jogging, and biking.
2) Theodore Roosevelt Lake
A beautiful body of water set in the desert, Theodore Roosevelt Lake is perfect for a day of lounging by the water bird watching. Or enjoy a day on the boat, as both non-motorized and motorized boats are allowed here. If you like camping, check out some of the amazing camping sites as well as the cabins available for rent.
3) Watson Lake
Located only four miles away from downtown Prescott, Arizona, Watson Lake is the perfect getaway when you can't go too far from home. With features like fishing and boating available on the lake as well as hiking and rock climbing nearby, there is something for everyone. If you are looking to do some adventures on the water, consider renting a canoe or kayak when you get there.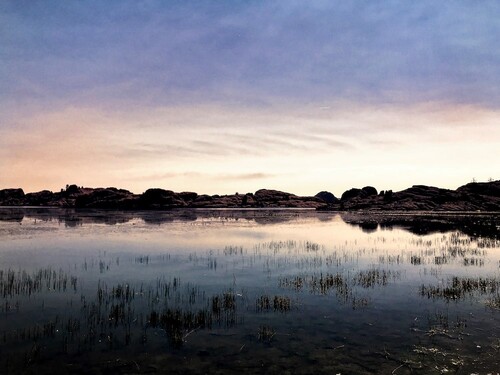 4) Canyon Lake
If you're looking for a cool respite from the big city, then you need to look no further than Canyon Lake. With over 900 acres of water, the lake is perfect for water skiing, fishing and so much more. And when you need a break from the water, check out one of the beautiful scenic hikes around the shore.
5) Bartlett Lake
Noted for spectacular vistas of the Desert Mountains, Bartlett Lake is located 20 miles east of Carefree, Arizona. This lake is a great place to go camping. And most definitely spend the afternoon fishing, with several great anglers in the waters there have even been some state-record fish caught there.
6) Lake Pleasant Regional Park
Lake Pleasant Regional Park, located in Morristown, Arizona, is one of the most scenic water recreation areas in the state. The park offers over 23 thousand acres with several different types of activities. Whether you want to go camping, boating, or hiking you're going to find it here.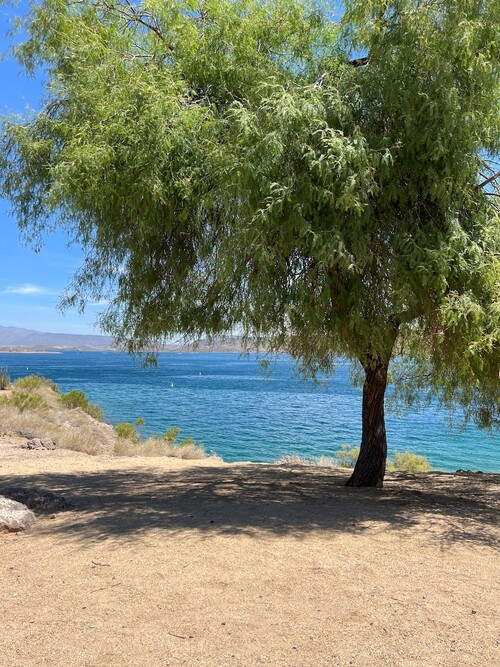 We recommend visiting all of the lakes we've mentioned here, though there are plenty that we weren't able to mention. Let us know in the comments if your top lake was mentioned. Or if we've missed a really great option you feel we need to check out immediately.
If you're looking for a new place to live in Arizona, find your next dream apartment here. And on your search for the best apartments, head on over to our post about pet-friendly apartments in Arizona.