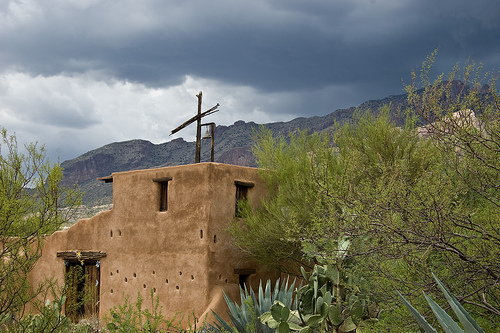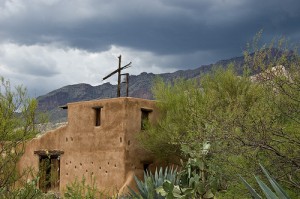 Looking for an apartment in Arizona to rent?The overwhelming majority of Arizona's population lives in major metropolitan areas. So, what options exist for those of us who love the outdoors and don't really want to live in a big city?
Catalina Foothills, AZ
Want to see beautiful mountains out your window, not just more buildings? Named for its site at the base of the Santa Catalina Mountains, Catalina Foothills offers upscale views as well as fashionable living.
With the 14th highest per capita income in the U.S. of cities with more than 50,000 residents, as well as the highest median property value in the Tucson area, Catalina Foothills is a posh escape.
Walk out your front door and visit any of the gorgeous canyons in the area; or, if gorgeous clothes are more up your alley, head over to the uber-chic shopping center La Encantada — the largest in the Tucson metro area.
Yuma, AZ
Welcome to the sunniest place on earth! The sun shines in Yuma roughly 93% of the time, making it an ideal place to escape from the big city.
With a wildlife refuge, sun-drenched mountains, sand dunes, and a county fair every spring, Yuma offers small-town pastimes with all the conveniences of a mid-sized city.
Flagstaff, AZ
Located in one of the most beautiful parts of Arizona, Flagstaff has just over 60,000 residents.
One of the key attractions to this city is that it is home to 2 major observatories, which causes the city to actively take measures to cut light pollution. This gives Flagstaff a view of the night sky that's unparalleled in a city this size.
The city also features many cultural activities, including an active theater scene; plus, the Northern Arizona University's presence here keeps the city young and active.
Prescott, AZ
Rich with history, Prescott was at one point the capital of the Arizona Territory. Fortunately, though, the capital was later moved, keeping Prescott from falling to the urban disadvantages of the current capital.
Full of Victorian homes, Prescott has over 800 buildings on the National Register of Historic Places. The courthouse square is beautiful and Prescott hosts a number of cultural activities including the world's oldest Rodeo.
Prescott has 4 distinct seasons with hot summers and mild winters that see an average of 22 inches of snow per year.
Sedona, AZ
If Flagstaff is beautiful, then Sedona is heaven. With only about 10,000 residents, national forests, rivers, and streams surround this lovely place.
Many artistic events find a home here including the Sedona International Film Festival, Sedona Jazz on the Rocks Festival, and The Sedona Miracle Annual Charity Fundraiser.
If you can bear being a bit of a drive from a larger town, Sedona is the perfect choice for you.
As you search around for the perfect place to rent in Arizona, remember that you don't have to live in a big city. This State originated from tiny places, so settle into one and enjoy your stay. Good luck!
How about you? Any luck in AZ to rent an apartment? Comment below.
***If you'd like some help finding an apartment in Arizona, I've got a whole staff of people standing by to help you for free. Call one of our apartment experts at 877-676-1301.
Or, click here: https://www.aptsarizona.com/discover-arizona-apartments
[Image credit: kretyen]