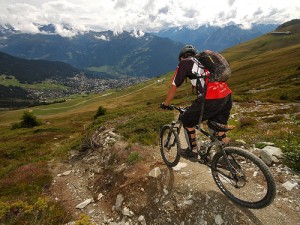 Looking for work? Need to find a place in AZ for rent? If you want to get a great job with a big Arizona company, you should consider the cities with the State's largest employers.
Tucson, AZ
Tucson tops the list with a whopping 63,966 employees working for 9 of the 50 largest companies in Arizona.
Some of the larger employers in the city include Raytheon Missile Systems, University of Arizona, Providence Service Corp, and University Medical Center.
Not only does this city of over 540,000 in the southern part of the state offer great jobs, it's also very affordable to live here. In fact, average rent for apartments in Tucson is only $680 per month — lower than the other cities on this list.
Tucson is a beautiful city, with nearby mountains, ski resorts, and quaint suburbs with excellent shopping.
Phoenix, AZ
Phoenix comes in second on our list with 19 of the State's top 50 employers giving jobs to 62,006 people.
Large Phoenix employers include Phoenix Sky Harbor International Airport, St. Joseph's Hospital and Medical Center, Deer Valley Unified School District, Honeywell Aerospace, and American Express.
As the capital of Arizona, Phoenix offers endless attractions for its more than 1.5 million residents, including easy access to NFL, NBA, MLB, and NHL teams in various metroplex locations.
Average rent for apartments in Phoenix is $843 per month.
Tempe, AZ
Tempe comes in third on the list. Only 4 of the State's top 50 employers call Tempe home, but they employ 18,218 people.
Major Tempe employers include Arizona State University, US Airways, and the School of Extended Education.
This Phoenix suburb has 178,519 residents and is known for its outdoor activities. Tempe Town Lake provides fishing and boating; while nearby mountains entice residents with climbing, hiking, biking, and equestrian activities.
The average apartment rent in Tempe is $888 per month.
Scottsdale, AZ
Scottsdale takes fourth place on the list of Arizona cities with 4 major employers providing jobs to 18,004 people.
Major Scottsdale employers include General Dynamics, Mayo Clinic, Scottsdale Healthcare, and Go Daddy.
A suburb of Phoenix, Scottsdale has 237,844 residents and is quite affluent. Regularly featured in major media outlets, Scottsdale is known for late-night partying and tourism.
Average rent for apartments in the city of Scottsdale is $1,099 per month.
Between Tucson, Phoenix, Tempe, and Scottsdale, 36 employers provide jobs to 162,194 people. Look in those Arizona cities for your next apartment and your chances of finding a job with a large employer go up substantially.
How about you? Find a place in AZ for rent? Comment below.
***If you'd like some help finding an apartment in Arizona, I've got a whole staff of people standing by to help you for free. Call one of our apartment experts at 877-676-1301.
Or, click here: https://www.aptsarizona.com/discover-arizona-apartments
[Image credit: andycpics]