Moving to Arizona to rent an apartment is great if you are a skier.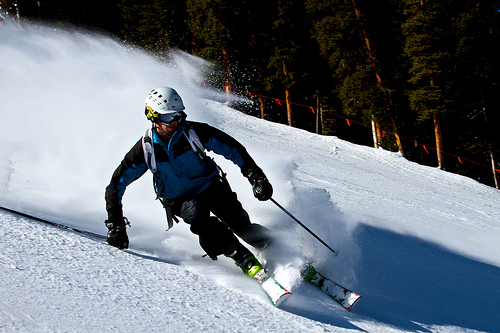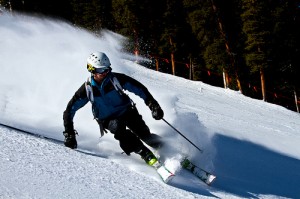 Skiers are a unique breed — if we're asked to go an entire winter without strapping little pieces of wood to our feet and throwing ourselves down mountains at speeds nearing terminal velocity, we complain more than anyone around us could ever be expected to endure.
Here's a list of 3 great cities in Arizona that are just a hop, skip, and jump from major ski resorts, along with information about average apartment rental rates for each place.
Flagstaff, AZ
Only 7 miles north of Flagstaff, you'll find the Arizona Snowbowl. This resort — the largest in the State — receives an average of 260 inches of snow each year. The resort is actually open all year and offers great activities when you visit, but it's supreme in the winter and features 32 runs and a 2,300-foot drop. Be afraid. Flagstaff also provides recreation for cross-country skiers. The Flagstaff Nordic Center serves as a base for some of the region's best cross-country skiing. Average rent for apartments in Flagstaff is $940 per month.
Williams, AZ
Situated 35 miles west of Flagstaff, Williams provides easy access to Elk Ridge, the smallest ski area in Arizona. With only 10 runs, the longest of which is just 3,960 feet long, Williams, AZ residents simply assert that some skiing is better than no skiing. The town, fortunately, sits near the south rim of the Grand Canyon, so there are tons of other outdoor activities to enjoy near Williams after the snow melts. Average rent for apartments in Williams, AZ is $791 per month.
Tucson, AZ Metropolitan Area
Snowfall in Tucson itself is fairly rare, but the mountains nearby get a lot of snow each year. Mt. Lemmon Ski Valley, the southernmost ski area in the continental United States, is located just a few miles north of Tucson and is a welcome destination for such a hot, dry State. The resort receives an average of 180 inches of snowfall each year and features a 940-foot vertical drop. The longest run is 8,500 feet and the resort accommodates about 2,000 skiers per hour. Tucson is a large city with over 540,000 residents and has the cheapest apartment rental rates in the state, averaging only $680 per month.
An even better find, however is the beautiful city of Catalina Foothills which is even closer to the resort and offers glorious shopping and canyons with fantastic hiking once the snow melts. With the 6th highest per-capita income in Arizona, average apartment rent in Catalina Foothills is $890 per month.
So, if you've made up your mind to move to Arizona, rent an apartment in one of the cities listed above so the idea of a life without ski slopes doesn't make you shiver. Rest easy knowing there are great places to live where you can get plenty of sun in the summer, but still hit the slopes several times each year.
How about you? Find an apartment in Arizona to rent? Comment below.
***If you'd like some help finding an apartment in Arizona, I've got a whole staff of people standing by to help you for free. Call one of our apartment experts at 877-676-1301.
Or, click here: https://www.aptsarizona.com/discover-arizona-apartments
[Image credit: https://www.flickr.com/photos/zachd1_618/]