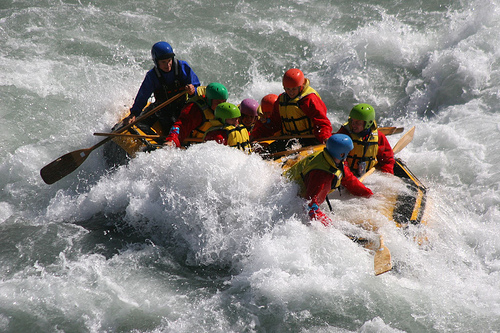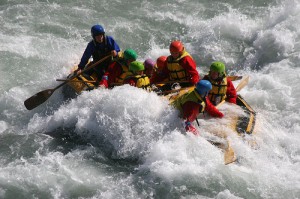 If you get as tired as I do of shoveling snow in the winter, it's time to look around for a better place to spend your time. Don't worry about missing out on time with your grandchildren, because, once they find out how wonderful these cities are, they won't stay away. Look at these great cities with apartments for rent in Arizona.
Bullhead City, AZ
With average high temperatures ranging from 65 – 78 degrees during the months of November – March, it's no wonder that Bullhead City is a popular place to rent an apartment and settle down for the winter.
This city of 40,747 residents offers excellent average rental prices of $823.
Not just for the elderly, Bullhead City offers white water rafting, scuba diving, fishing, camping, biking, hiking, libraries, colleges, environmental projects, shopping, dining, and more.
Kingman, AZ
Refreshing high-temperature averages of 54 – 77 degrees during the months of October – April make Kingman appealing for 6 months each year. Perfect for establishing part-year residence outside of your home state.
Kingman's population is 27,521 and average rent is only $808 per month.
The city is well-known for its location on Route 66 and is conveniently located near both gambling and the Grand Canyon — you can't get much more diverse than that.
Lake Havasu City, AZ
November – March in Lake Havasu City see an average high temperature of 65 – 79 degrees. Combine that with the low temperatures range between 43 – 51 for the same period and it's easy to see why Lake Havasu City is a winner.
The city's population is currently shrinking, which means that it's a better time than ever to move because bargains abound. The current population of 55,657 only faces average rents of $858 per month.
A favorite attraction in Lake Havasu City is the London Bridge, which was moved from the City of London in 1968 when the Arizona town spent $2.5 million to acquire it.
Sedona, AZ
The coolest city on the list, Sedona experiences average highs from October – April of 56 – 73 degrees. Nights are cool during this period with lows ranging from 30 – 48, so if you're afraid of a little frost, Sedona isn't your perfect place to rent an apartment in the winter.
The city has 10,031 residents and is 100% beautiful. Surrounded by national forests, rivers, and streams, a visual delight awaits your every glance. Those glances are a little more expensive than in other places — average rent here comes in at $1,146, but it's worth every penny.
A fantastic place to find a winter apartment for rent, Arizona features some of the warmest winters in the country. Take advantage of these delightful cities and keep warm. Maybe I can join you in a snowbird paradise.
How about you? Looking for an apartment for rent? AZ has some great ones. Comment below.
***If you'd like some help finding an apartment in Arizona, I've got a whole staff of people standing by to help you for free. Call one of our apartment experts at 877-676-1301.
Or, click here: https://www.aptsarizona.com/discover-arizona-apartments
[Image credit: 96147639@N00]